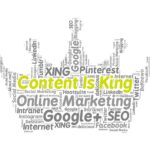 Content marketing is one of the best ways to get quality leads for your sales team. When you create quality content that is informative and provides value, you will become known as a thought leader in the industry. When you reach this status you will find that your sales start to go up and it is easier to get new customers.
Quality content will continue to provide value long after it is written. Unlike paid ads, (the traffic stops as soon as the ad is done) content will continue to drive leads and sales long after it has been produced. 
What sets us apart from other content marketers?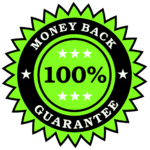 We are a full-service content marketing agency that completely takes over all parts of your blog and article creation.  We will generate ideas for the blog posts, write the blog posts, promote the blog posts, and even get quality links to each post all for one monthly price. 
When your post is published we GUARANTEE you will get traffic to each post. If we are unable to drive traffic to the article, we will refund your money no questions asked. 
We are completely focused on articles that grow your business. This means our articles have to drive quality leads and sales. We know your business is dependent on quality leads and sales as is every business. We do not produce content that is considered "fluff". These types of articles will drive traffic, but it will not be traffic that gets you quality leads or sales that your business needs to grow and survive.
There has been a big increase in AI-generated content lately and I am sure you have read some of it, but unfortunately, it's not very good yet. As you read some articles and even product descriptions you can get the feeling that something is off. There are normally two reasons for this. One, someone who is not familiar with the language wrote it, or two, it was auto-generated by a machine. This is something we refuse to do. Your blog is a direct reflection of your brand and sub-quality content is not worth the image it creates. 
We only use writers who have expertise in the industry or topic we are writing about. Of course, this is more expensive, but worth it, if your goal is to increase sales from your website.
Our process for content marketing.
This is a one-time step we need to undertake to make sure we are working from a solid foundation. Click here for more information on the SEO audit process.
This is what sets us apart… how much research we do.
We want to interview.
The top Sales Staff. We want to know – what are customers asking about. What is the most common objection you get? What seems to stop the customer from making a decision. Who does your product seem to be the best fit for? 
Marketing Department. Who is your ideal audience and what seems to resonate with them? What articles get the most traction. 
 Customer Service. Who are your best customers? What do they like about the product?
Founder of the company or someone who can provide insight into the history of the company.
Research outside of the company.
Customer Research. We want to know who is your ideal customer. Read here on tips for identifying your best customer.
Competitor research. Who is your top competition, and what can we focus on that sets you apart? 
Step Three: Create the content
After we have a good idea of the topics we want to start with, we look for a writer that has experience within the industry or on the topic itself. 
Step four: Promote the Content
We like to promote the content in four different ways. 
Your current email list. 
Post on your social media pages.
We will do research and find relevant groups to share with, on social media sites. 
We will promote through paid ads. 
This is the most critical step to getting your content seen and start driving leads and sales. Too many companies just create the content and hope someone reads it. Once you start driving traffic to the article it has a better chance of increasing traffic through shares and recommendations from readers.
There are three different types of links we are going to build.
Internal links – We will find relevant pages to link to within your site. This is important from an SEO standpoint. When your site is interlinked, each page benefits from the ranking of another page and together they create a good topical authority site.
Outbound links – This is important for any resources we quote and will also provide some authority from the site we are linking to. 
Inbounds Links (arguably the most important part of ranking organically in the SERP results) – We will build quality inbound links in a couple of different ways depending on the authority of your site. 

The most common one is guest posting on relevant sites and linking to your article.
Writing press releases and publishing them on authority sites. (these are the most valuable but are the hardest to get) 
Reach out to relevant blogs and ask them to link to the article we just published. We identify blogs or news sources that are currently linking out to a different relevant post and ask them to link to yours too.
Our content marketing services are per month.
Each month you will get: 
Three quality articles that you are guaranteed to like. Before we write any articles you are given a content brief to approve. 
Promote the articles. On average we want 1000 visits per article. Some articles may be a lot more and some may be less. After we have published the articles we will find the ones that produce the best leads and sales, and we will focus on driving traffic to those articles. 
Link building. We will consistently be link-building for the articles throughout the month. On average we will generate at least three inbound links per article. Some articles that perform well will end up with a lot more links but every article will have links pointing to it.  
The investment for this service is $12,500.00 per month. 
We only take a specific type and number of clients to ensure that we are providing the very best service we can. To apply click here and one of our project managers will be in touch with you.
At this time we are not taking on any new content marketing clients. If you would like to be added to the list click on the button below and you will be notified when there is an opening.
What can you expect for the return on your investment?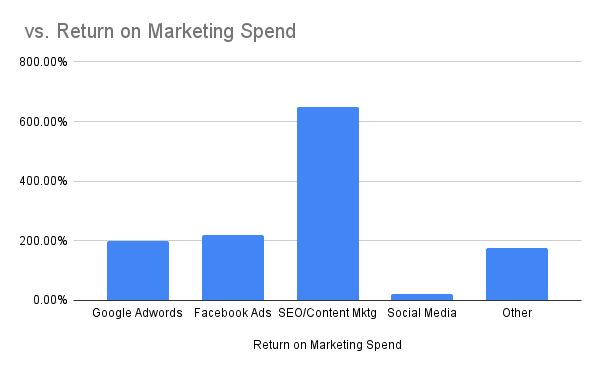 We are going to be adding a minimum of 3000 potential leads to your website every month. On average the conversion of visitors into sales is 2.5%. Take the lifetime value of the customer and multiply it by 75 (2.5% of 3000). This will give you the total revenue you can expect for this service. Also, keep in mind that the $12,500.00 is a one-time cost. Your articles are going to continue to bring in traffic that turns into sales long after they have been published.
Frequently Asked Questions