The biggest issue that we see with blog posts and content. They are not created to drive quality leads or traffic.
Most blogs try to create content around topics that are too broad or general. This leads to readers and visitors who have no interest in purchasing what you are providing.
In the rest of this post, I will show you how to identify your best customers and how to create content that will drive better leads for your business.
Step 1: Identify What Your Perfect Customer Looks Like:
This isn't as easy as it sounds.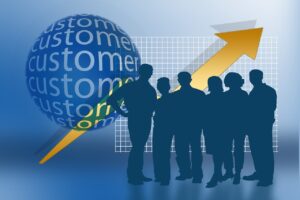 Most companies don't know what their perfect customer looks like, and as a direct result, their content is not formatted to reach that particular customer.
The more specific you can make this avatar the better the quality of leads that your sales staff will be getting. As a result, you won't be hearing any more complaints of sales staff wasting time with customers who are not qualified.
Examples of best customers:
Have a short sales cycle: Meaning they see the value in what you're selling.
Are easy to do business with: After they do business with you they are satisfied with the results and don't bog down your company with headaches.
Have the highest lifetime value: They tend to stay with your company for a long time.
How to find your perfect customer?
The very best place is to talk to your sales, account managers, and marketing teams.
They are on the front lines all day talking to customers.
Ask your sales staff questions such as:
What was the last conversation you had with a customer? What questions did they have, what was the reason for calling you?
What type of prospects do you have the easiest time closing? Why was your solution the best one for that particular situation?
What company is your biggest competition? Who do your customers typically compare you to?
Is there a specific industry or type of customer that your solution seems particularly well suited for?
Ask customer service or account managers questions such as:
Who are your best customers and why? What makes them easy to work with?
Who is your most common customer and what do they typically use your products for?
What do you feel is the company's competitive advantage and why?
What are some of the most common questions you get asked on a phone call?
Other Staff to ask:
CEO or members of the founding team: Ask about their background and why they decide to start this company.
Staff involved in the production of delivery of the product: What features or products do customers seem to use the most and why?
If you are still having trouble creating your ideal customer profile ask questions like this:
What does a bad project look like?
What are some of the biggest issues you had after a particular customer bought your product?
What's your favorite customer type or project to work with?
Who are you happy to see walk in the door?
Step 2: Come Up With Content Ideas Based On What Specific Pain Point You Are Trying To Solve For Your Ideal Customer.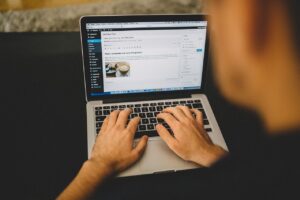 Take the answers to the questions you asked your team and break them down into specific content ideas and how you can target your perfect customer.
Remember you are always trying to solve a specific problem for a customer or a "pain point".
You want to educate customers on how your business is going to solve these problems.
Step: 3 Decide on what phase of the funnel you are going to target: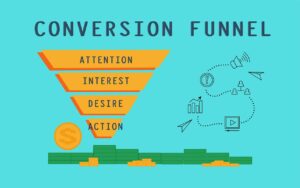 Top of funnel: This is the first stage of your buyer's journey. At this stage, there is no buyer's intent, this is also referred to as the awareness stage. Readers are still trying to determine if they are going to do business with you. This is the least valuable part of the funnel and 90% of your visitors will not continue down the buying path.
Examples of this for our business would be articles like:

What is content advertising? This is a very low-value article because my target audience already knows what content marketing is.
Content Marketing the basics: My readers are already familiar with content marketing. It would need to be more in-depth to show thought leadership in this area.
Mid Funnel: At this stage buyers want the type of service or product that you are providing and trying to decide if you're a good fit for them. The content here needs to be very specific to the product or service that you are selling and should be formatted to show the reader why you are the best choice.

Examples of this for our business would be

An article on how we solved a specific problem that the reader can relate to.
Articles showing thought leadership in content marketing.
Bottom Of Funnel: This is the buying stage of the funnel and the most valuable. Customers want what you are selling and all you have to do is show them why they should do business with you. This is also the hardest part of the funnel to write content for. It is hard not to come off as a hard sale. Your content needs to be very specific to your industry and formatted in a way that would be too complex for people outside of your industry to grasp.
Step 4: Keyword Research:
Now that you have come up with content ideas you need to incorporate keywords into that content.
Your research should revolve around "pain points" keywords. These keywords are typically going to be found through keyword gap analysis and they will be "long-form keywords" These keywords will always be the most profitable to target and will provide the highest return on your marketing spend.
Step 5: Decide What Post Format You are Going to Use.
The ones we have found to be the best are:
The Thought Leadership Post: this type of post is going to be a deep well-thought-out article on your industry. You need to come across as an expert and position yourself as a thought leader. This type of post should be deep enough with industry-specific jargon that it only makes sense to industry insiders.
How-to post: This post should be written in such a way that the reader could potentially do the project themselves if they had the time. The fear here is that you will be turning away business but that is not the case. Sure, some will try to do it on their own but when they find out how hard it is they ask you to take care of it instead. When writing a post in this format you will be positioning yourself as an industry expert.
The Listicle: A list of information that a reader would find valuable. This is very industry-specific but if you ask your sales or marketing team they will always be able to get you started on what information a customer would find valuable.
Questions and Answer post: Take a survey and find out what are the most common questions in your industry that a potential customer would want to know before they make a buying decision. Turn this information into one or more very detailed posts. This is a great way to get more qualified leads for your sales teams.
Journalistic Post: Write the post as if a journalist is interviewing your company for a major publication. Go deep into detail on the history of your company, why it was founded, what problems it solves, and why your company is the best at what it does. This is going to be a long-format sales letter that is specifically targeted at clients at the top of the funnel.
Customer story post: Interview one of your best customers and tell how your business made their life better. This should include lots of graphs and statistics to back up the results they achieved.
Step 6: Create Your Content Based On the Research Above.
PRO TIP: The entire point of writing content is to sell something. The article needs to give the reader a reason to purchase what you are providing or take the next step in the sales process.
A recent study showed that 62% of B2B buyers rely heavily on content for their buying decision.
Instead of working with sales teams, they prefer to do the research themselves by reading blogs and other types of content.
Leave a comment below with what content you have found to drive the best leads and sales.