What is Content Marketing?
Content marketing is the process of creating valuable, relevant content to attract your ideal audience and turn them into customers.
Which type of content is the most used in the B2B setting?
White papers are still very popular with B2B marketers. In a recent survey, 79% of B2B buyers list white papers as the most shared material with their peers.
What content format is the most effective for marketing?
I have found that case studies are one of the most effective content marketing formats for winning new business. Case studies give you the opportunity to show off your results and to feature a current customer that has seen success from your product.
Do You Need to Use Different Types of Content Marketing in Your Strategies?
Yes, in the beginning you need to find out what works best for your audience. The goal is to create content that will bring in new customers and for every industry and business that will be different. Once you have found the best strategy, invest most of your marketing budget into that format.
What are the 10 Essential Types of Content Marketing that have been proven to work for B2B brands?
Blog posts are what everyone thinks of first when they think of content marketing and for a very good reason. Blogs are the biggest producers of content in general. The problem with most blog posts is that they do not drive revenue. The topics are too generic and don't provide any real value to a potential customer. These types of blog posts work well for staying engaged with your current customers and updating them about what is happening in your company or industry.
The best blog posts for driving new business are posts that address a specific pain point that your potential customer is looking to solve. By addressing this pain point and giving them actionable information on how to fix it. You will provide value and show your expertise in that area.
Videos are the second fastest-growing form of content marketing. YouTube and TikTok have changed everything. YouTube is now the second largest search engine behind google. YouTube videos are great for how-to guides and product reviews. YouTube videos allow marketers to present unique content that is easy for viewers to consume and apply.
An infographic is a visual representation of information. What makes infographics great is that this is one of the most shared pieces of content on social media.
There are five main types of infographics.
Statistical
Informational
Timeline
Process
Comparison
This is a good example of a infographic from Ahrefs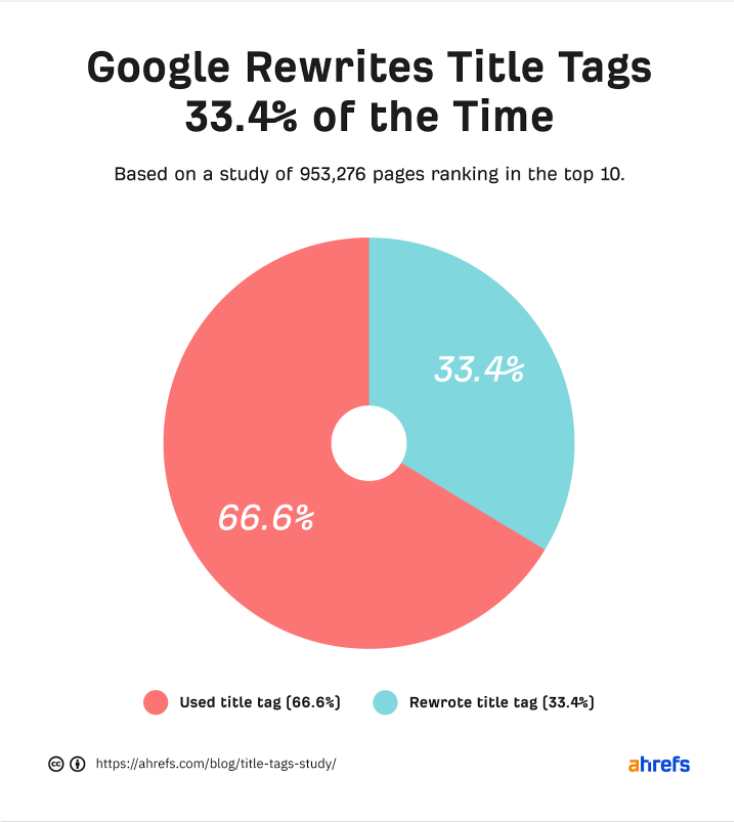 "A case study is a in-depth, detailed examination of a particular case within a real world context". A good case study should show how you used your products to fix a pain point of one of your customers. Case studies work best for driving high-quality leads and turning them into customers for your business. Customers want to know, can you help me, do you have experience with the pain points I am trying to solve? When you answer these questions with a good case study, you gain credibility with your audience.
White papers are great for establishing authority. White papers are easy to share and linkable. Once you create a great white paper it is applicable in every area of your business. Sales will use it for establishing authority, marketing will use it to drive traffic, etc. One of the best parts of a well-researched white paper is every blog likes linking to a great piece of research that is original and has statistics to back it up. This will provide a lot of high-quality backlinks to your site.
Newsletters are good for staying in touch with your current customers. They should provide relevant information that your customers can relate to.
Here are some recent email marketing stats from HubSpot.
Create a checklist of the steps needed to fix a common pain point for a customer. These do not have to be complex but everyone likes having an outline to follow to make sure they are doing it right.
Does your company have a freemium tool that you can share with your potential customers? This is a good low-risk way for customers to see if what you provide will work for them. A lot of SAAS companies use this tactic for getting quality leads. Get them to try your product and when it provides value they will upgrade to the paid version.
Webinars are a great way to connect with a live audience. Turn this into content marketing by having your webinar transcribed and post it on your blog or share it with your email list.
Podcasts are a good way to connect with your audiences when they are on the go. It works especially well when you interview current customers who are happy with your product and other related authority figures within your industry. Bonus Tip: take the podcast and have it transcribed and posted on your blog.
Conclusion: The best content marketing strategy for you is the one that reaches your perfect customer. Experiment with some different formats and see which method gets the best results
Would you like to learn more about our SEO services? Click Here
Would you like to learn more about our content marketing services? Click Here